Managed Network Security
The most complete and comprehensive protection available for home, office, and business networks.

For Optimal Network and Security Performance 
The service is a state-of-the-science application of cyber security solutions unified and managed in one plan, from an "IT security department in the cloud."
Secures your network, including WiFI and all internet connected devices.
Protection is layered and intelligent drawing on six information engines.
Bandwidth is managed and optimized automatically to provide a seamless end-user experience under all demands.
Start now for a free consultation and no-obligation quote.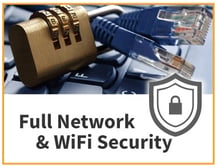 Installation is simple, and we assist from ordering to setup and optimization. 
How We Do It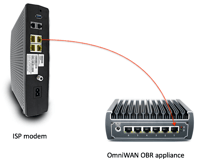 Smart, experienced technicians are on the job every day using the latest defense technology and threat intelligence to protect all your information, devices, and everything you do online.  
Protection works in real-time. Complete and comprehensive cybersecurity systems monitor, manage, and optimize, 24/7/365.
The appliance comes as part of the service, and we replace it for free when hardware upgrades come along.
Advanced cybersecurity technology is delivered to your environment automatically and seamlessly across all devices connected to your ethernet LAN and WiFi networks.
Six data centers across the U.S. provide real-time comprehensive protection including:
Comprehensive network security managed in real-time, 24/7/365.
All network connected devices are protected.
"Smart," "aware," and preemptive protection.
Advanced encryption of outgoing information.
Commercial-class firewall.
Bandwidth managed and optimized.
Enterprise-grade protection for home, office, and business coupled with bandwidth management for real speed and functionality.
We are Destin, Miramar Beach, Santa Rosa Beach, 30A, Seagrove Beach, Watercolor, Sandestin, Seaside, Dune Allen Beach, Blue Mountain Beach, Freeport, Rosemary Beach, Panama City Beach, Fort Walton Beach, Mary Esther, Shalimar, Niceville, Bluewater Bay, Florida's best computer security company.